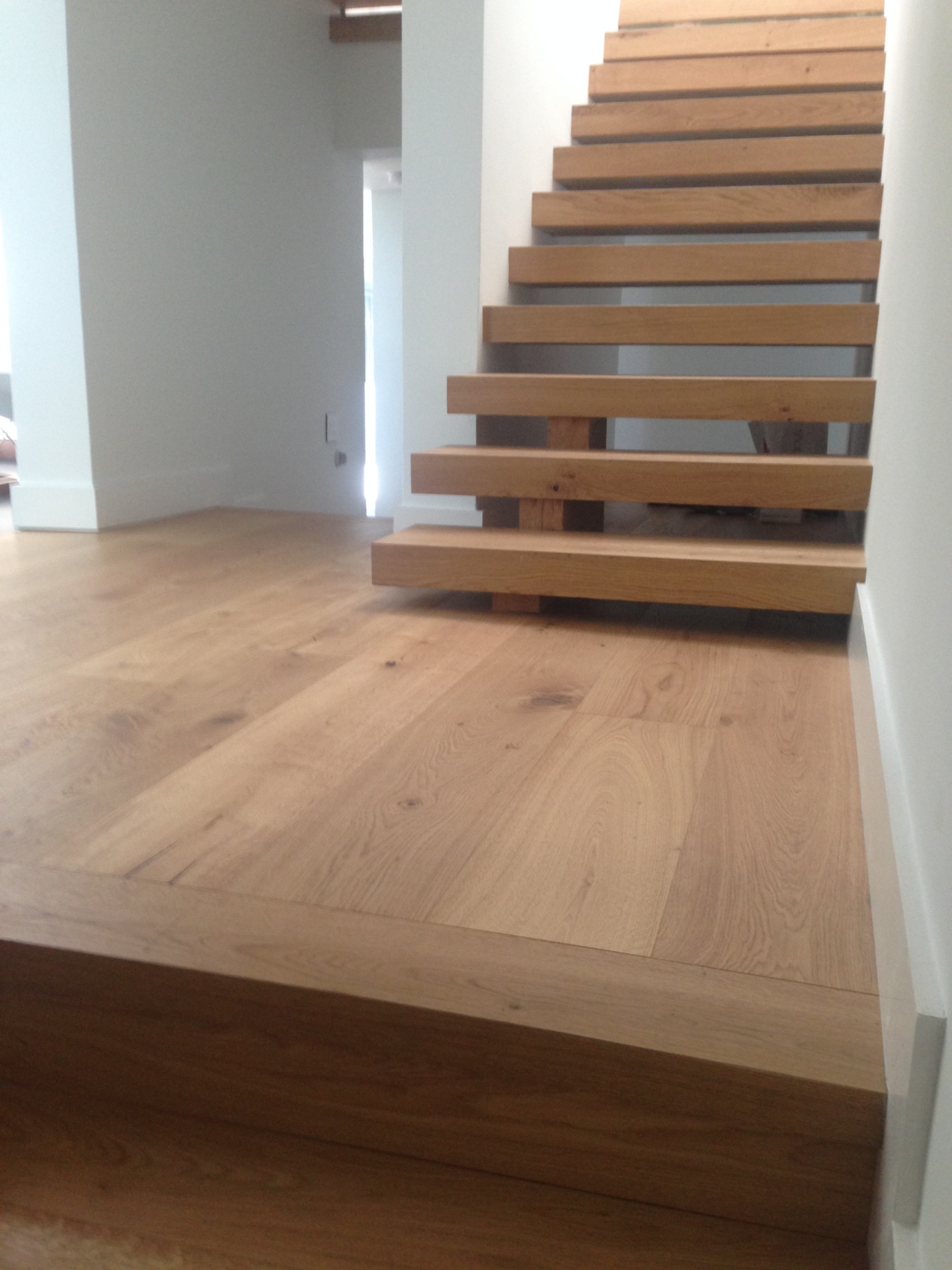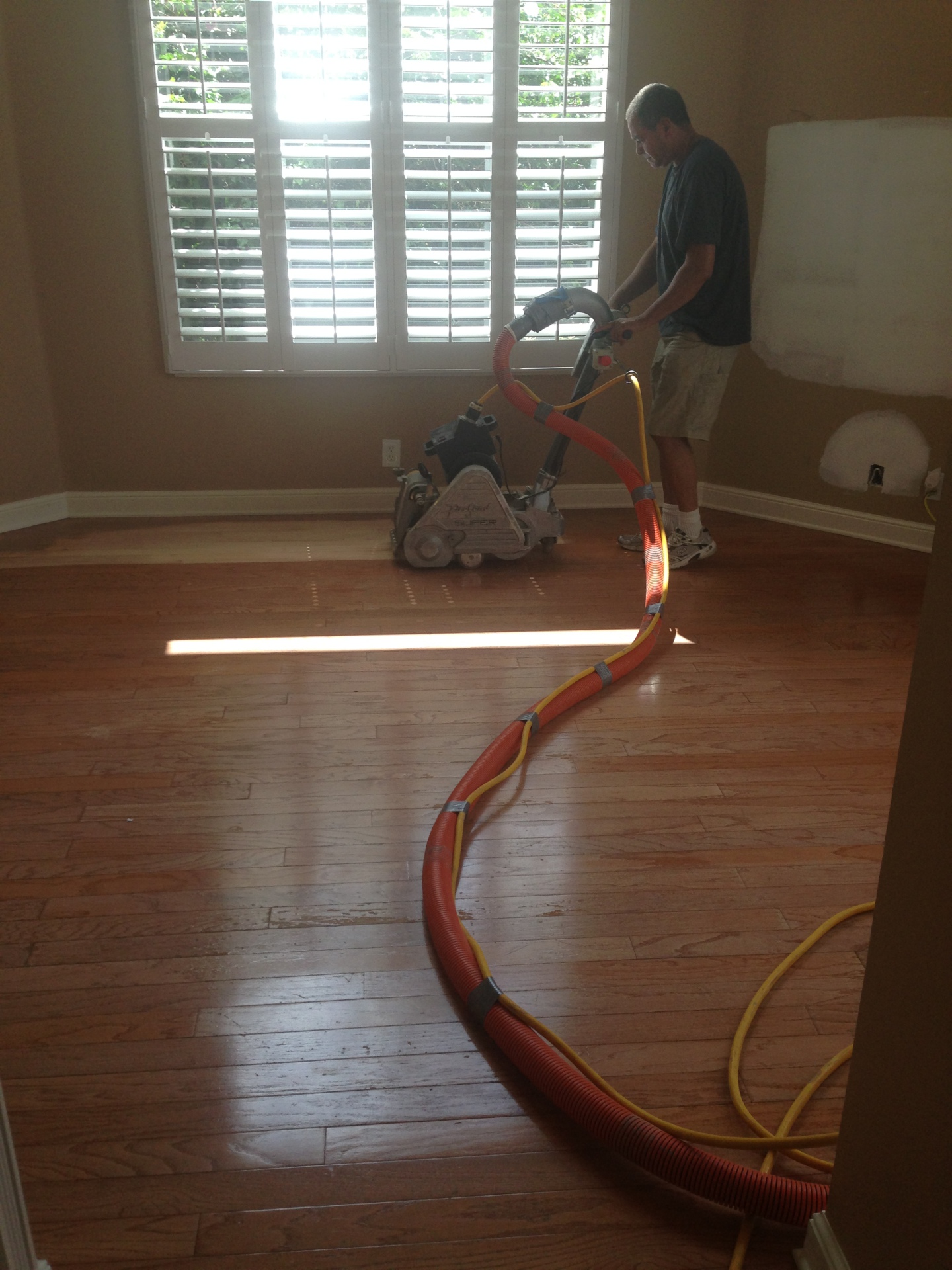 Stairs, Deckings, and More
All types of installations such as glue down, nail down, floating, and gymnasiums from ballet studios to basketball courts..
Don't let anybody else make a mess on your house. Hire our dustless system crew to sand and finish your floors.
We also offer decking, stairs, and light carpentry work.